Sky-something
A downloadable game for Windows
(not made for a game jam this time.. an original game, I plan to pitch to a publisher.. later.. after I figure out what kind of game it is.. and do some world building)
a game concept about exploring a Wellsian (H.G. Wells) world.
DOH.. hit f1 to toggle that globe map.. oops..
Week One, Day 1 April 1.
it's a thing that most of my stuff is derivative and based on other people's IP.. so Im challenging myself to come up with an original idea.. (well, as original as I can manage. I do better with other people's IPs, ie, Halo, MechWarrior, Savage Quest, etc). A few days ago I took all my projects from the last 6 months, threw them all together and see what comes of it.. mostly right now based on what I liked about that Space 1999 game I kinda like the look and feel of it so far...
Day 2... I finally got something that I've always wanted.. a Red Line drawn on a sepia map designating the Players route so far... I'm happy.. so did some basic basic Camera stuff today.. and started thinking that maybe "blimps" would be better.. so I'm playing around with zepplins.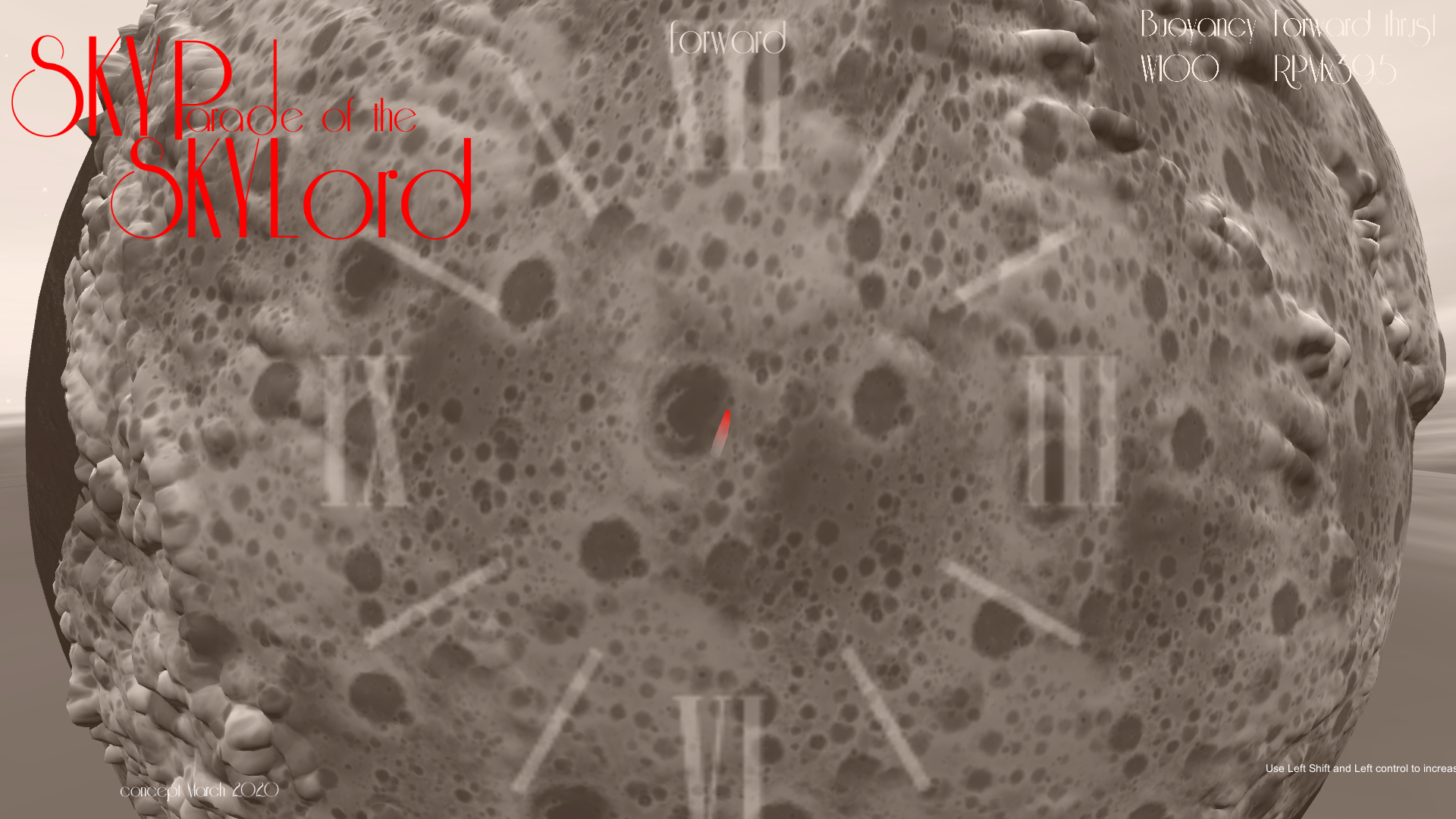 Download
Click download now to get access to the following files:
buildSkyParade.zip
135 MB