Journey to Terra (an unofficial 40K fangame)
A downloadable game for Windows
Download link all the way at the bottom of text
Unofficial Warhammer 40,000 Fangame "Victory Exterminatus Extremis"
"V.E.E.".. not the game that I want to make, but as close as I can get to the game I can make. (404 megs.. gonna try and get that down)
Navigate an Imperial Voidship in the year 30027 from Holy Terra to a random Sector in the Galaxy to pick up the Imperial Tithe and return with it to Terra. (I'm trying to narrow down the scope of my game and add some gameplay... ultimatly though I want to make a starship combat sim)
Unfinished... so far the Player can start game, pick 1 ship, and fly around Luna and the Solar System and Warpspace some.
Oct 11.. Merging some of the stuff from "life of a space marine" into main game.
New Vid, and New upload today
Aug 27. New version upload
https://www.youtube.com/watch?v=IN64OwlLlRg&t=77s

Aug 26. Working on Ork Empires.. trying to emulate the look and feel of orks in the galaxy in the new ork codex. so.. big green squares.. (which will trigger when Player enters colldier box).. here we see a smattering of ork empires within the Galaxy and surrounding the galaxy lots of warpstorms..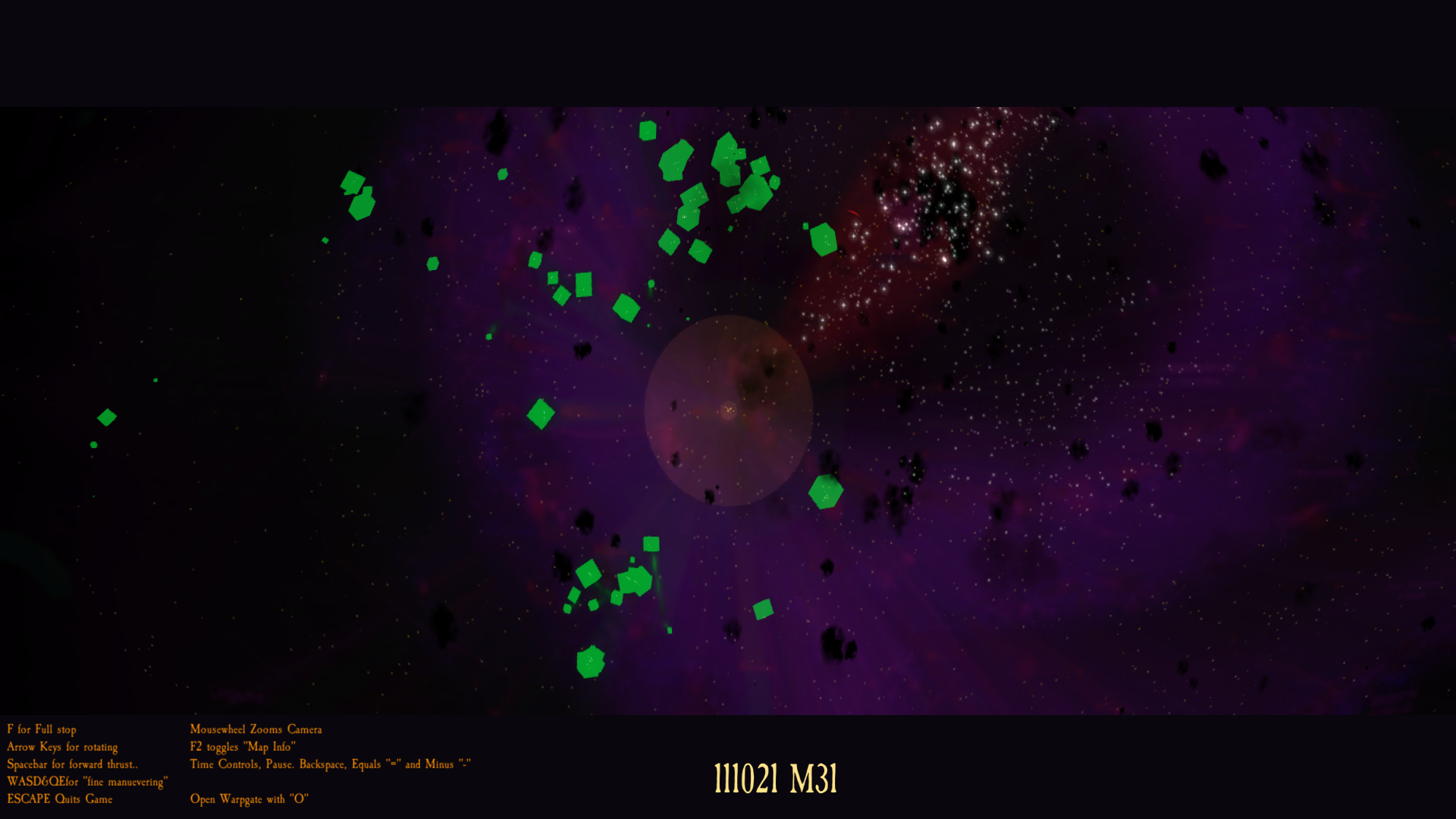 Download
Download
RealJourneyToTerra_October.zip
392 MB