Weekly game Jam 133, H.P. Lovecraft's The Walls of Eryx
A downloadable game for Windows
simple maze simulator, made for the Weekly Game Jam based on HP Lovecraft short story

Jan 29 Day 5.. Updated the video, fixed some spelling errors.. little incidental stuff, rewrote the little story at the beginning
Jan 28, Day 4..
I digressed a lot from the original story.. in the story Venus is a jungle planet.. and I wanted something more like our Venus.... and I tried to add a bit of "story" at the beginning to set the scene.. I'm not much of a writer, I'm afraid... but barring a few glitches and bugs.. it's almost done.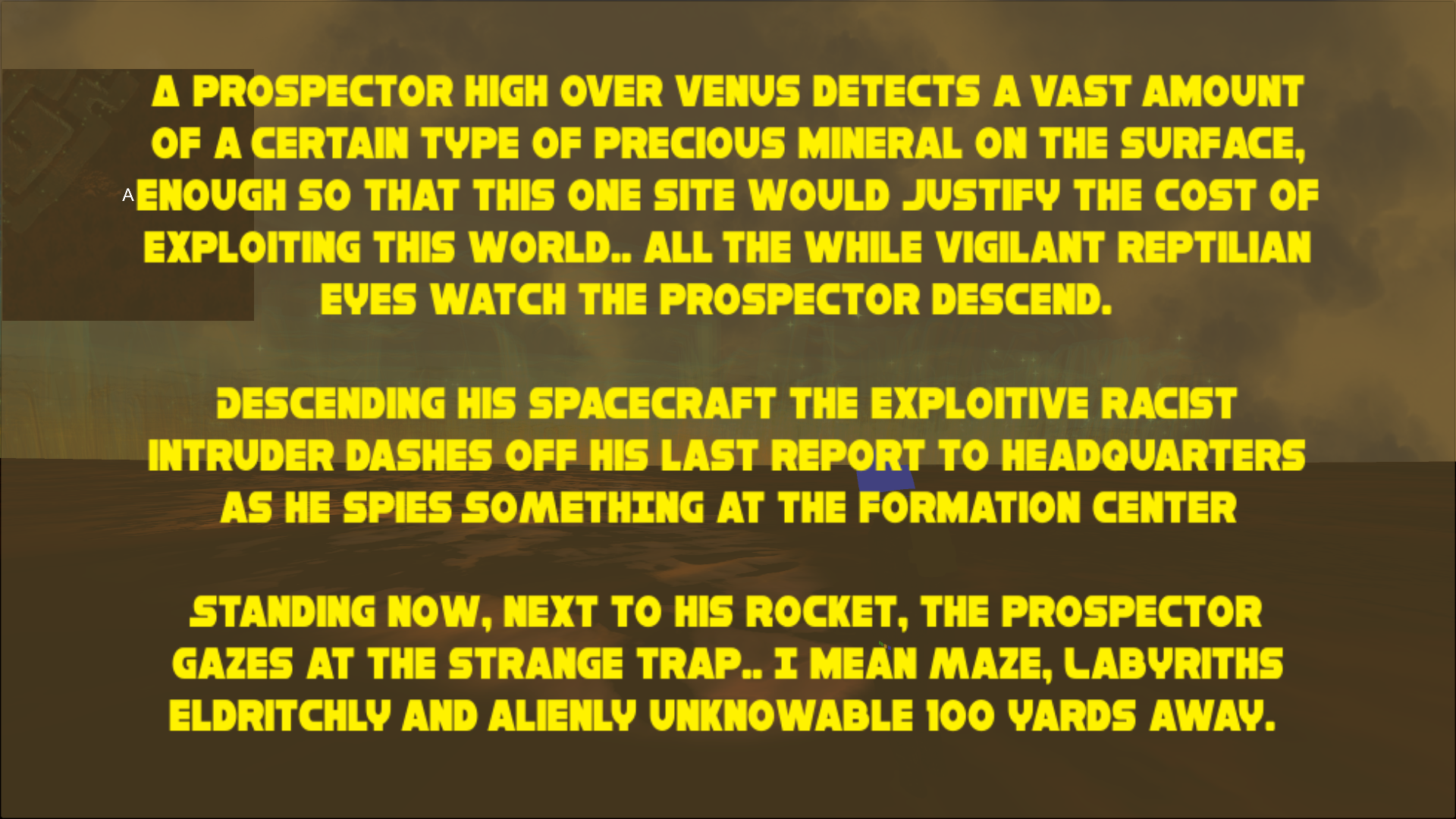 made some costume changes, fiddeld with the interface.. it think it works better now.... then the Oxygen timer runs out, the level should restart... but it's not working. added some incidental objects to the terrain.. 1 day left, toying with the idea of adding an option to just get back into the rocket and leave...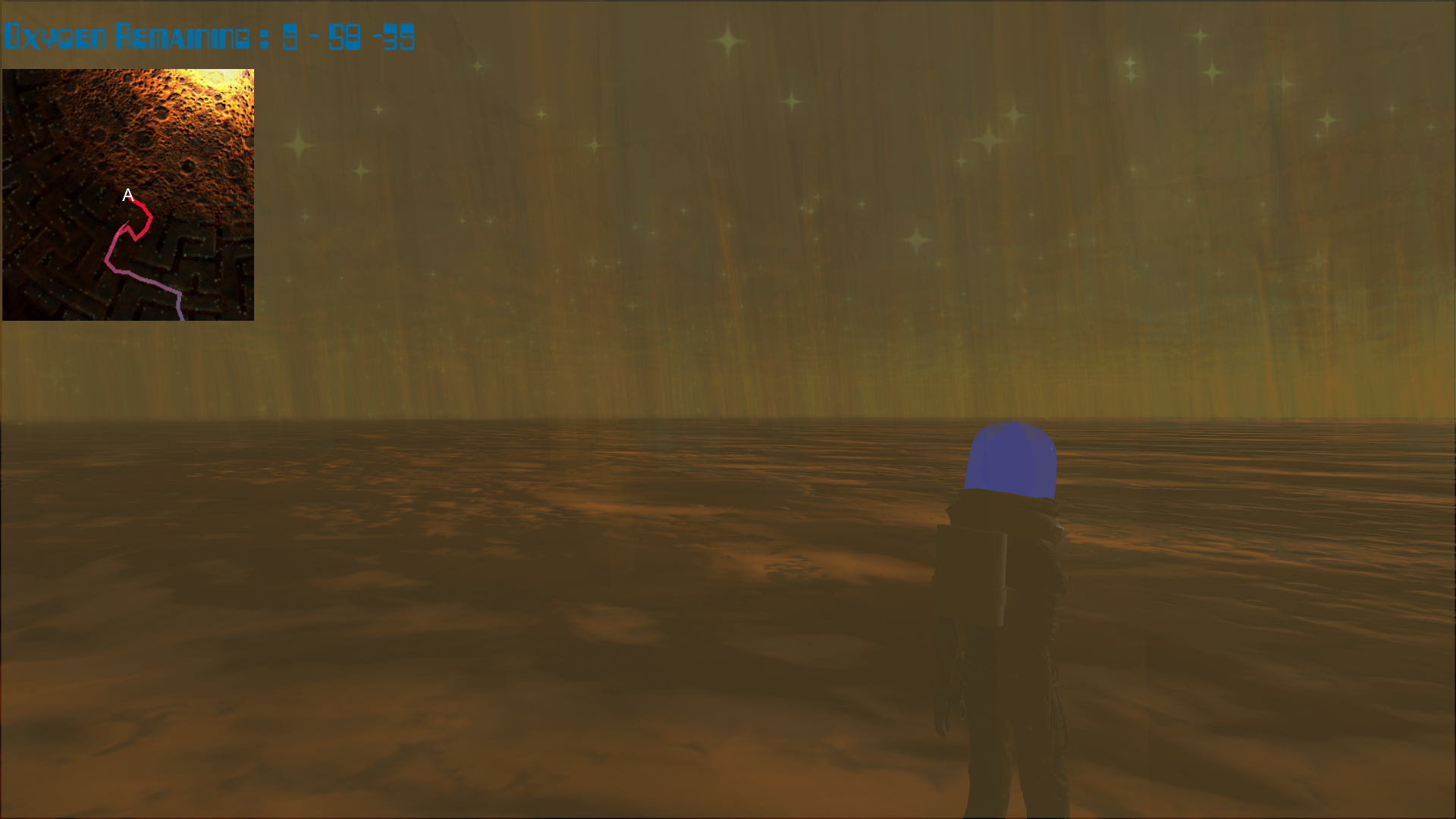 Jan 27th.. Day 3... adding in some nice scenery, stuff in the center of the maze and outside.. working on story and how to tell it... and 3 days left in the jam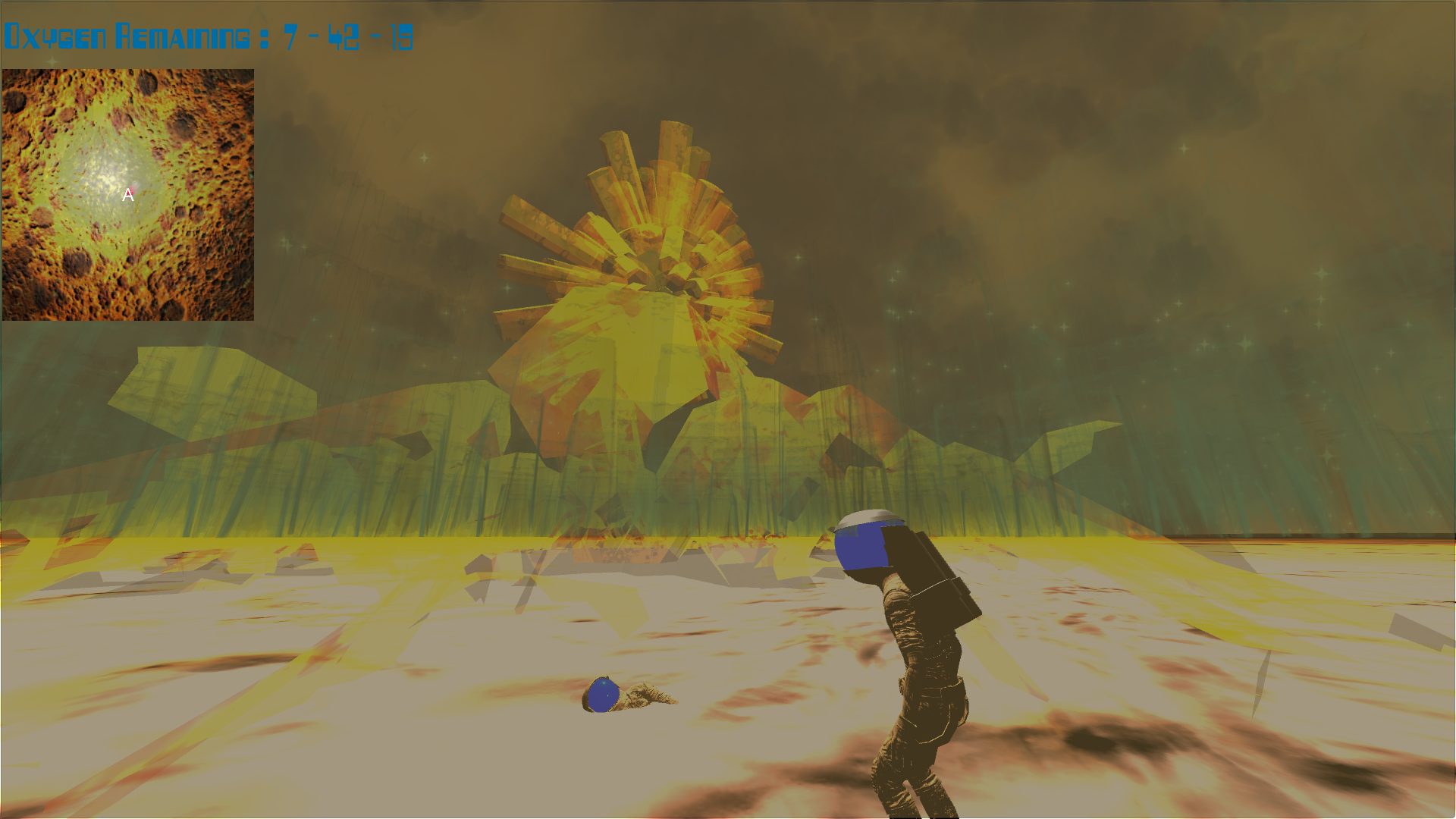 Jan 26th.. Added a Timer.. a mini map, some sweet much by Jascha Dachtera…
3 more days left in the Jam.. I need a "You Lost" screen.. (HP Lovecraftian Cosmic Horror means, player can't win).. and a nice art piece for the center.. story calls for a dead spaceman and a special crystal, and the character needs a lot of work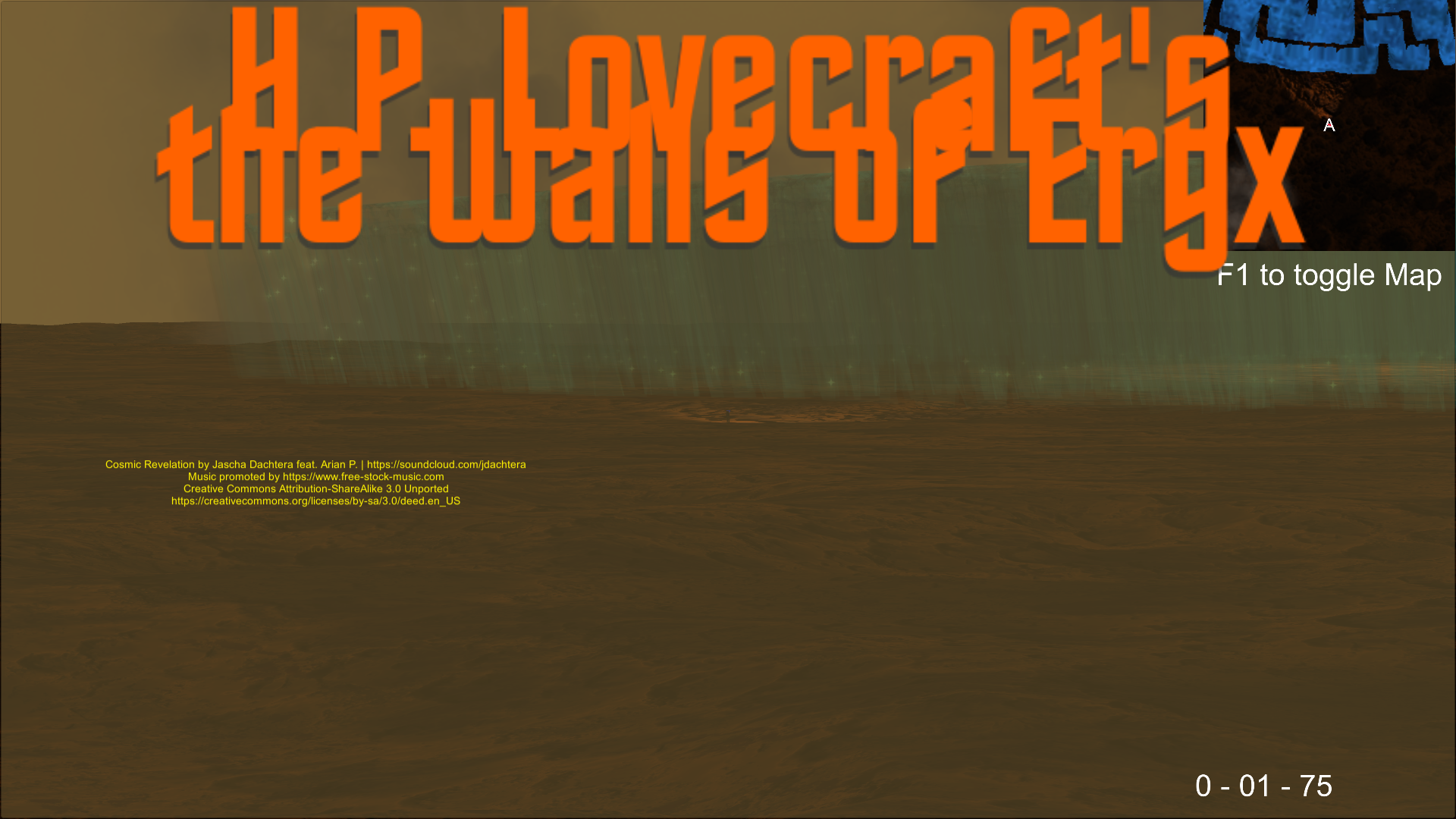 Jan 25 I'm really happy with day 1 progress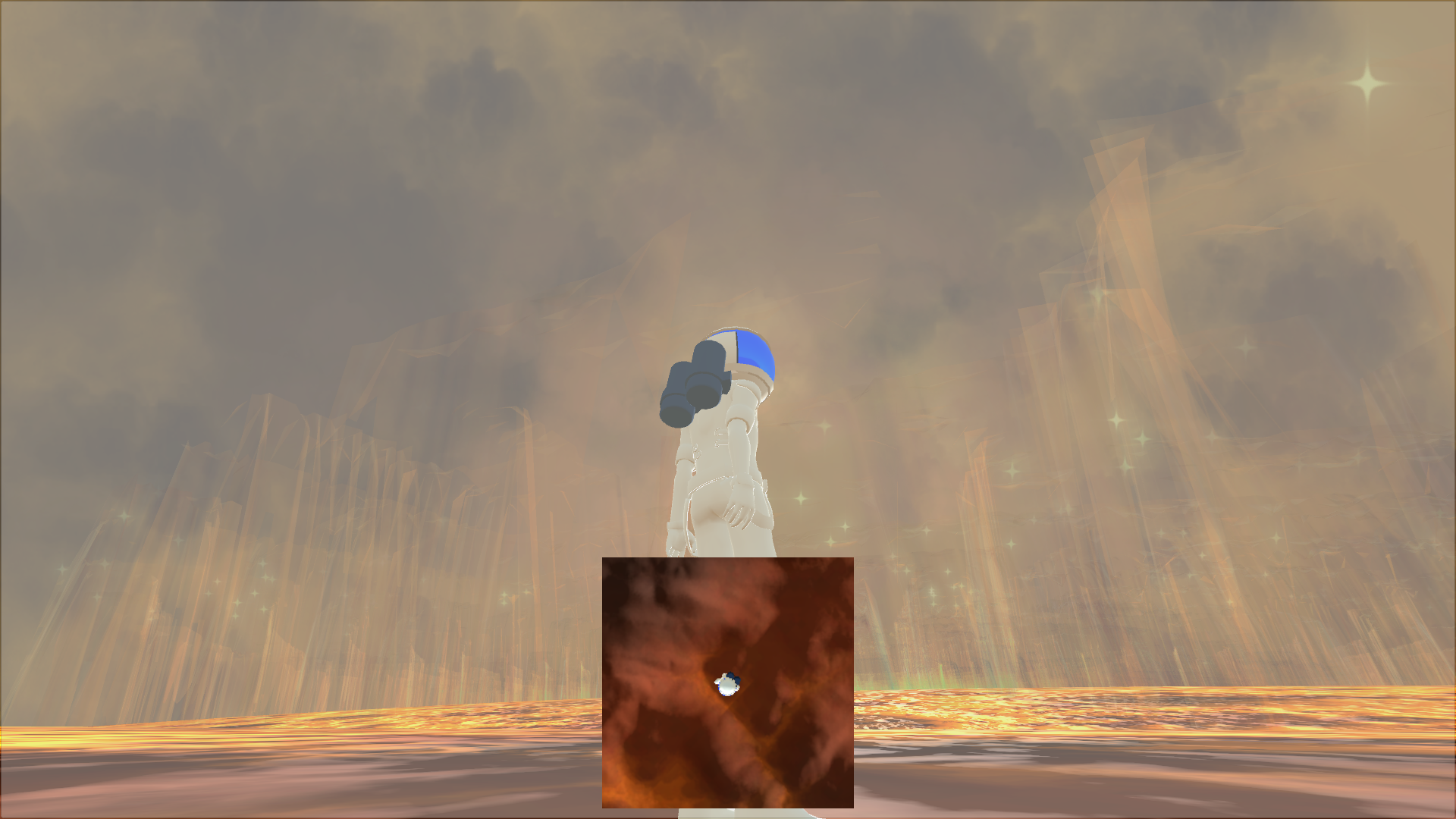 Let see, Player should have a limited amount of time, Ox2 level to reach the centre of the Maze.. where there's something (I don't want to spoil the story).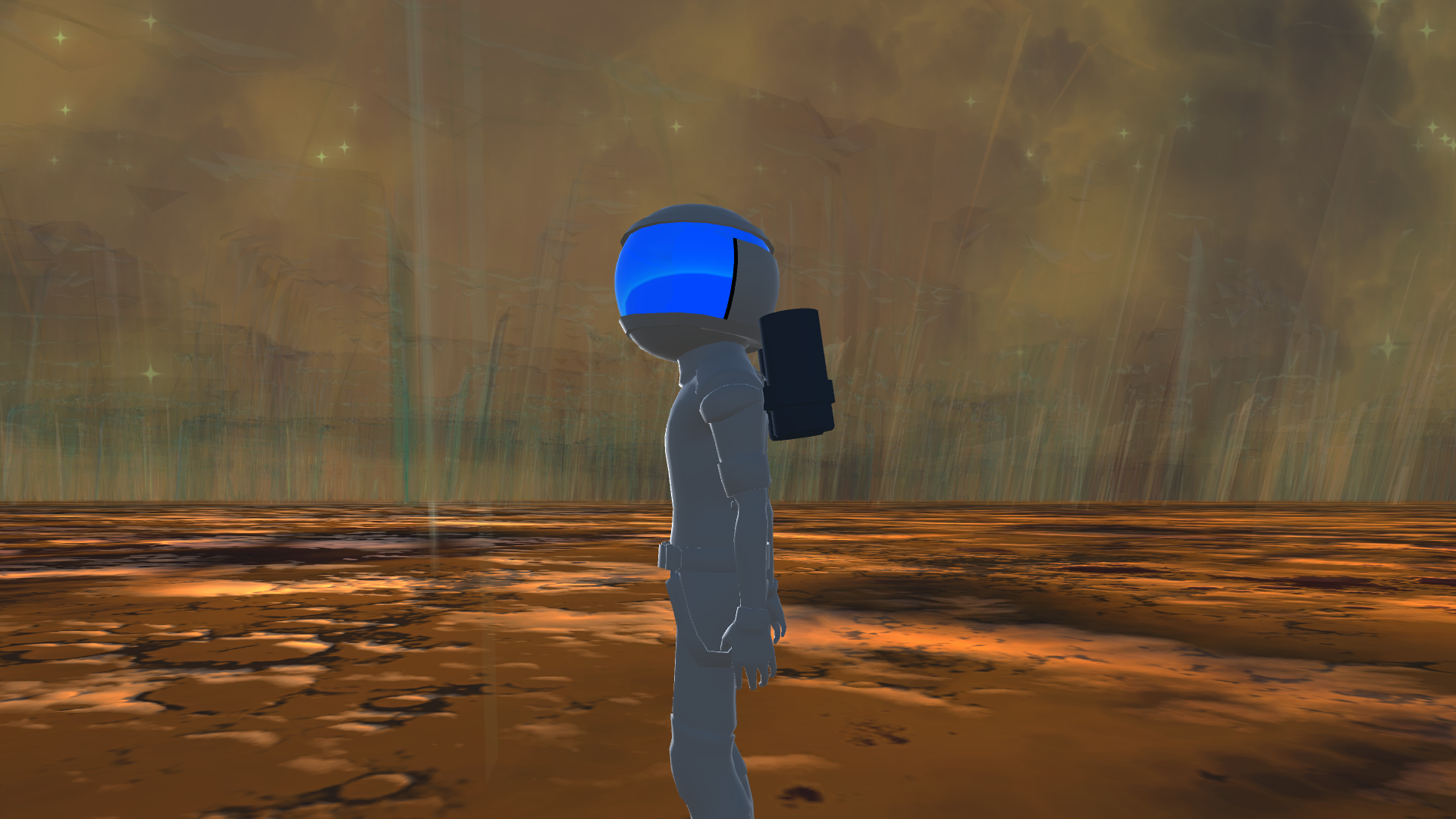 Day 1, just doing some tests on how to make the maze.. and I'm using the Ethan character model from Unity's Standard Assets.